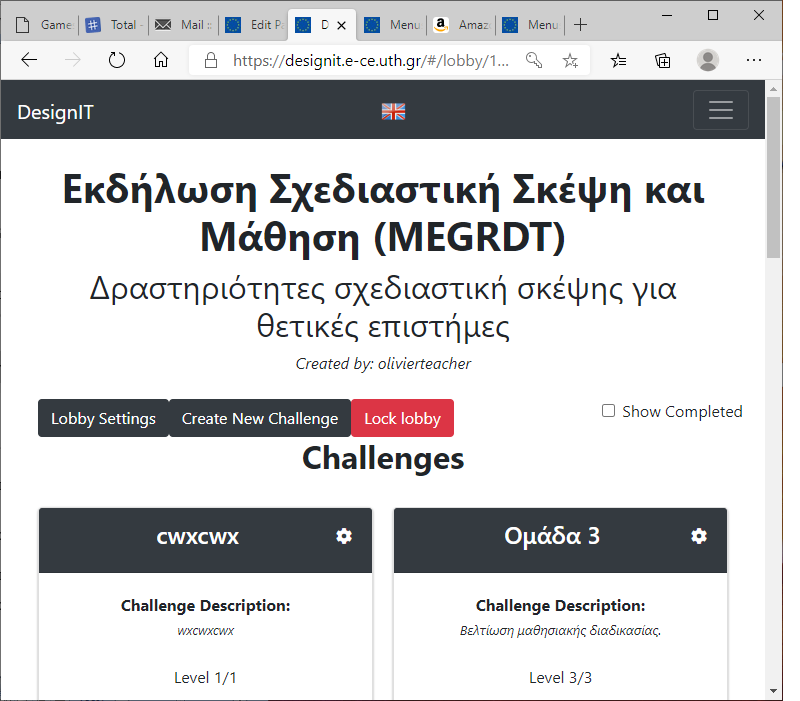 Design thinking collaboration
Learning goal: A collaborative service that allows teams of higher education students to work concurrently on jointly owned projects applying the design thinking methodology of empathy, problem statement definition, ideation, prototype design, and evaluation or other broader design thinking approaches.
Target group: Higher education.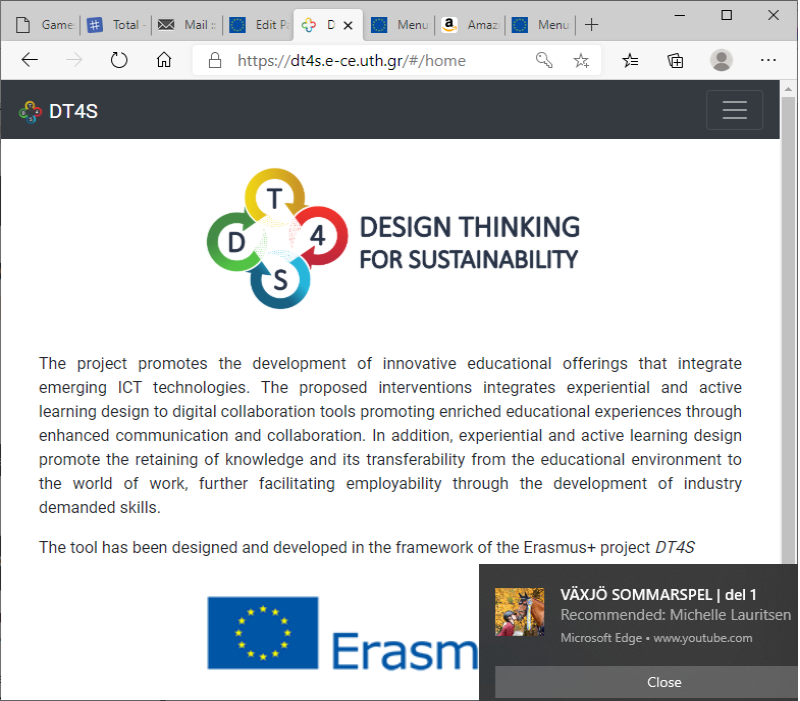 Design thinking for sustainability
Learning goal: Sustainability education and awareness raising among secondary education students by deploying design thinking concepts for solving emerging sustainability challenges of the 21st century through entrepreneurial thinking, collaboration, and a thorough understanding of needs.
Target group: Secondary education.