A first instructor training event for project ICT-INOV, which focuses on developing innovation skills in Computer Science and Engineering education, took place at the Department of Electrical and Computer Engineering of the University of Thessaly on May 27, 2022. The event was attended by 10 higher education instructors. The event took place in one of the two computer labs of the Department of Electrical and Computer Engineering. It was promoted via email to the faculty department.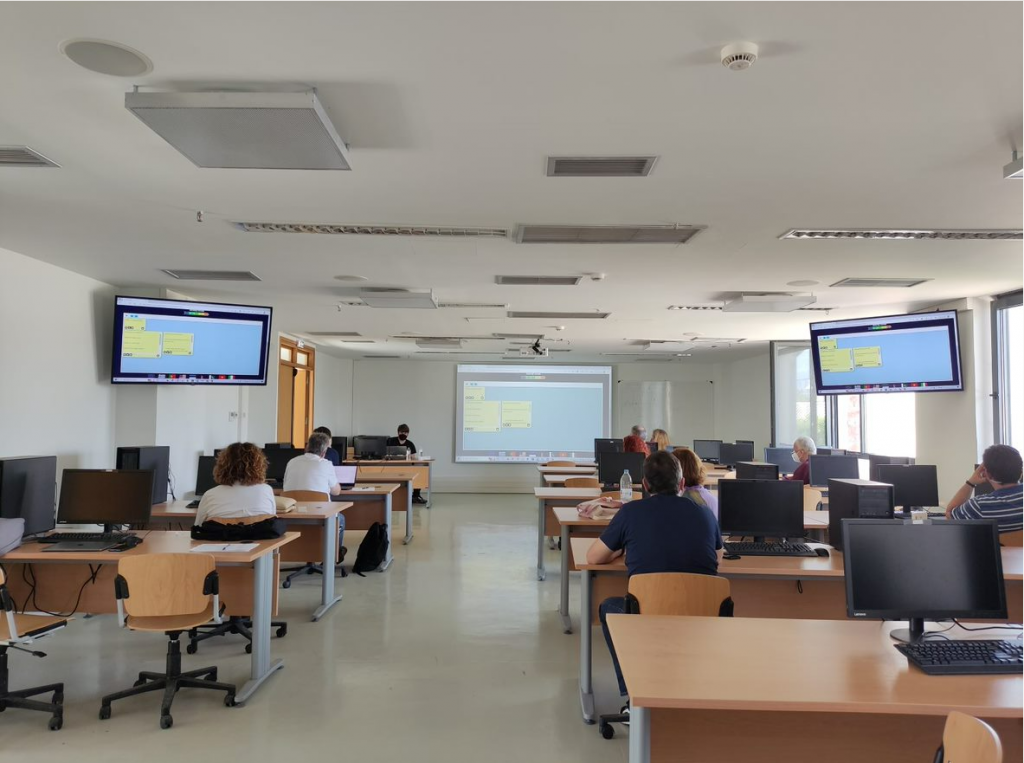 The audience had the opportunity to be exposed to design thinking and gamification principles, which are the backbone of the proposed ICT-INOV methodological learning approach for developing innovation skills in higher education.
In addition, the audience was exposed to examples of exercises that can be deployed in the design thinking process steps of team building, fostering creativity, problem discovery, empathy, problem redefinition, ideation, idea selection, prototyping, and evaluation.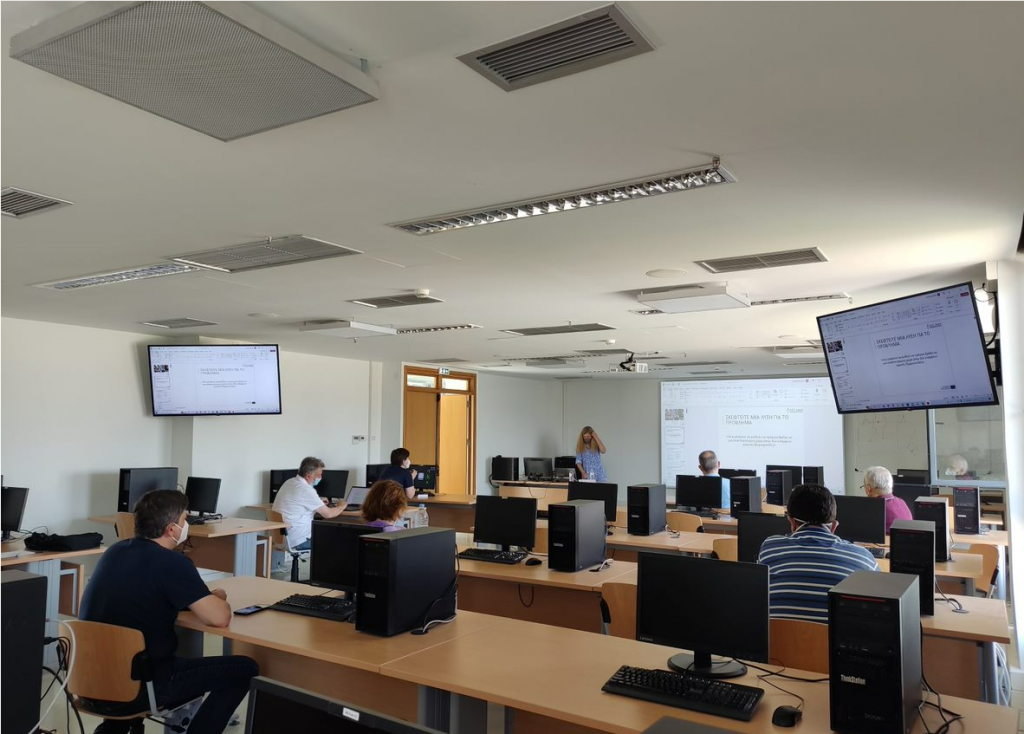 Finally, the audience experienced a demo of the ICT-INOV learning platform. More specifically, the audience was exposed to both the educator and student interfaces. On the educator side, the audience saw how to create an activity, how to post instructions for students for each design thinking steps, the platform analytics, the gamification elements that promote engagement through rewards, the access to the reference manual, the calendar of activities, and more. Furthermore, the audience saw the resource library available in the platform, which includes suggested exercises for each design thinking step from which educators can select ideas for integrating into the activities they design for their students. On the student side, the audience saw how students register to a class, join a team, and participate in design thinking by sharing ideas on a common team working space. In addition, how to ask for help by the instructor and to open the team canvas to the entire class for additional feedback, if so desired.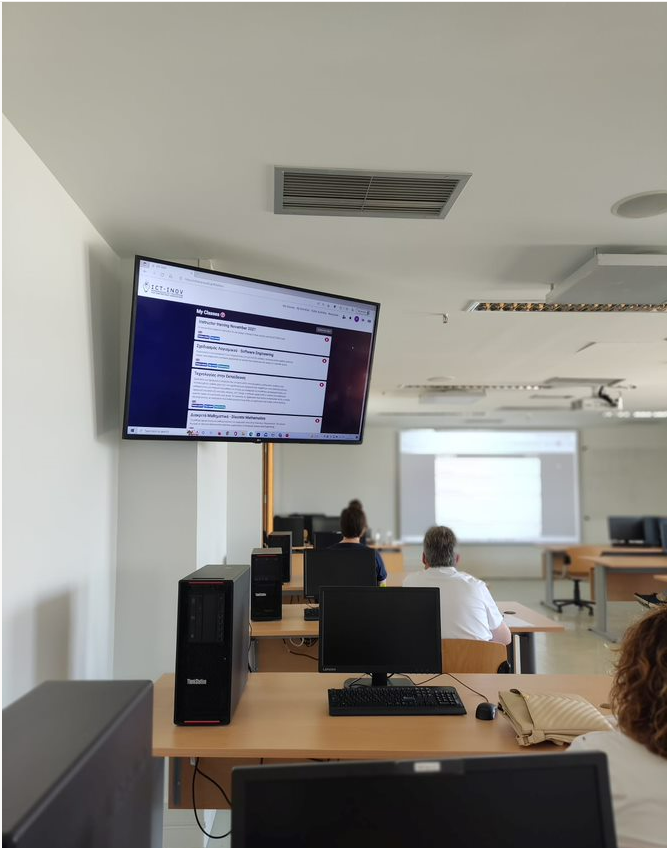 The audience was exposed to actual ICT-INOV activities developed for the Software Engineering and Technologies in Education courses. These activities have already been used in courses, and the audience had the opportunity to see student canvas as examples of good practice. In addition, the audience discussed activities of interest to students, such as reducing CO2 emissions in data centers.
In all, it was a very productive activity that achieved its goal of promoting the update of project outcomes.