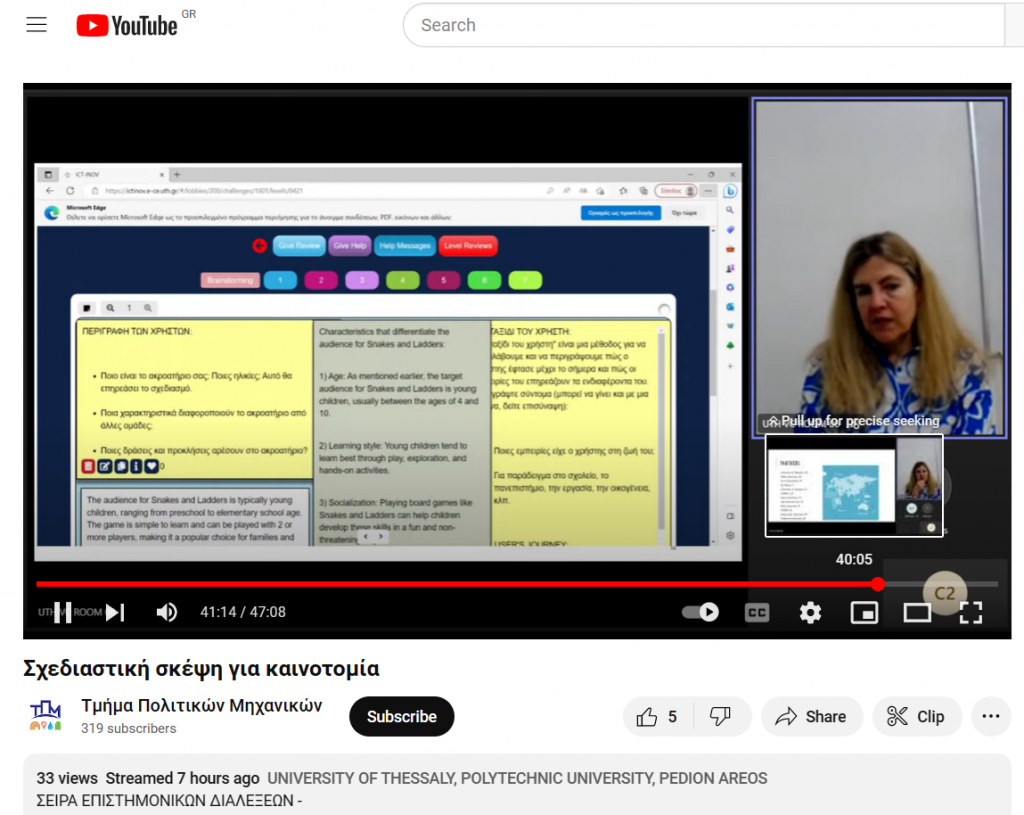 The 4th instructor training event for project ICT-INOV was organized in collaboration with the Department of Civil Engineering of the University of Thessaly on May 3, 2023. The event was organized in hybrid mode and had a duration of 1 hour. The event was streamed live through YouTube® and the Diavlos platform, in two parallel streams. It was also delivered through MSTeams®.
Participants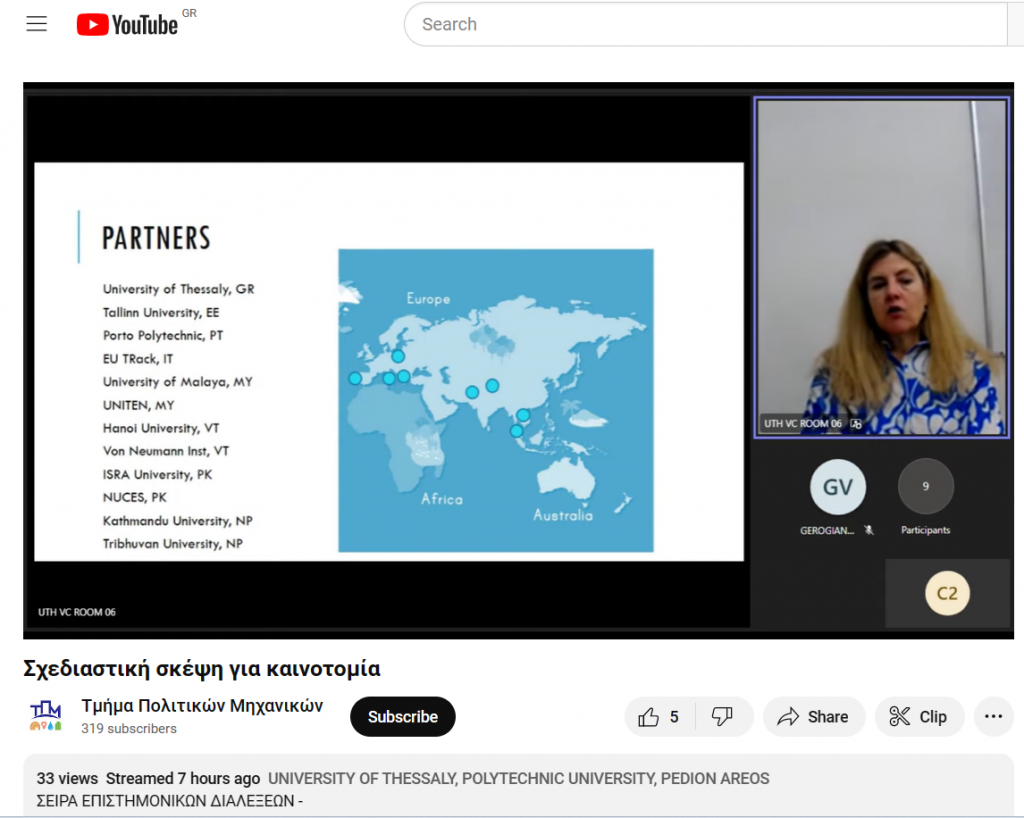 The event was attended by over 30 individuals, educators at the Department of Civil Engineering and more. In addition, the video of the event continues to be available on-line in YouTube®, providing the opportunity for more individuals to view it anytime and increasing the number of individuals exposed to the content.
Description of activities
The audience had the opportunity to be exposed to design thinking and gamification principles, which are the backbone of the proposed ICT-INOV methodological learning approach for developing innovation skills in higher education. They became familiar with design thinking steps, were exposed to exercises and activities that students can engage in each of the design thinking steps for building insights and fostering collaboration towards solution development, and were exposed to the project implementation, including the digital learning labs developed at partner universities in Asia and the digital learning platform.
Feedback and dissemination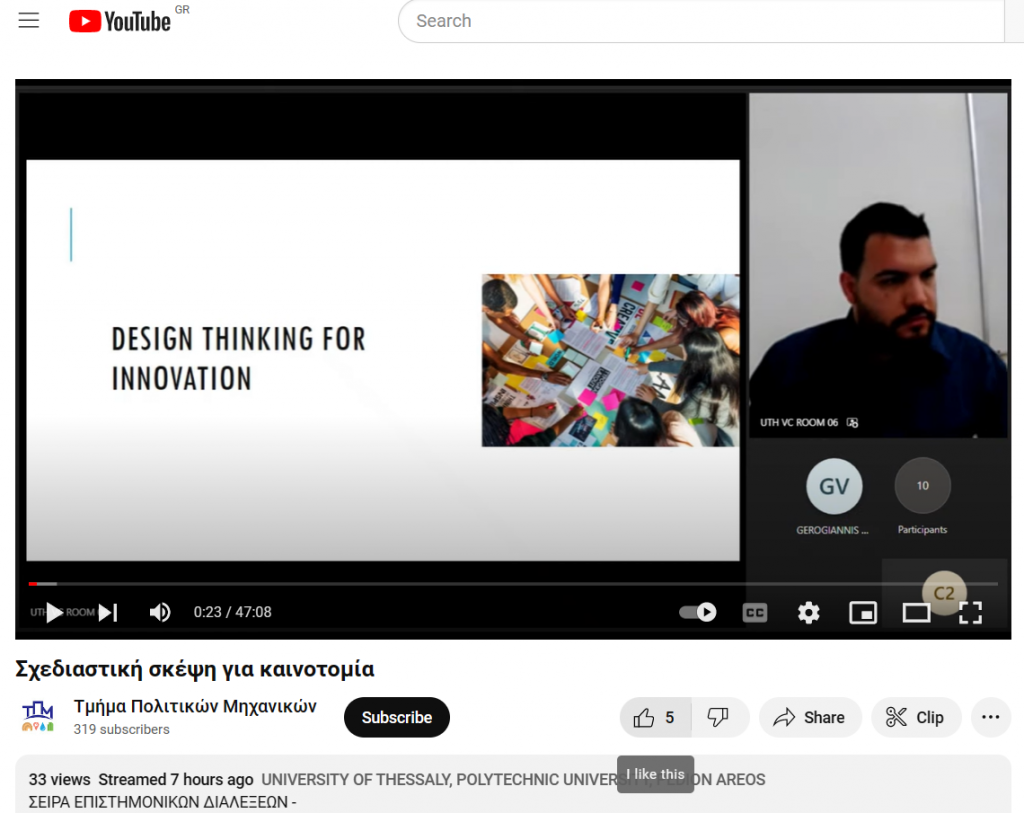 The feedback of the audience was very positive. Participants were interested in how design thinking can be adapted to diverse innovation fostering scenarios. They further discussed how innovation is linked to AI and AI tools, and how efforts to design innovative solutions can be boosted or supported through this technology.
The event was promoted via email to entire University of Thessaly academic community list, which includes 40.000 individuals. In addition, the event was promoted through:
The University of Thessaly portal see link
The Creative Technologies Learning Lab social media pages see link
The presentation is still available on YouTube® see link